A fun run in Gippsland – Supporting the local community
Back to Blogs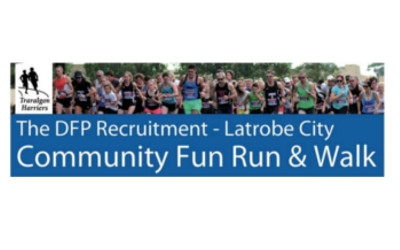 A fun run in Gippsland – Supporting the local community
​Getting fit or more active part of your New Year resolution? A few DFP staff members together with the Gippsland community are sticking to such resolutions and participating in the DFP Recruitment – LaTrobe City Community Fun Run & Walk, on Sunday, 1stMarch 2015. All proceeds from the event are in support of the local cancer support service, Gippsland Rotary Centenary House.
Gippsland Rotary Centenary House (GRCH) is a community-based not-for-profit accommodation facility, for patients and their families who are attending the Gippsland Cancer Care Centre at Latrobe Regional Hospital (LRH). The philosophy is to provide affordable, comfortable, supportive and secure accommodation so that the stress of travelling and treatment is minimised.
This project was initiated by Gippsland Rotary Clubs to mark the Centenary of Rotary International, and has attracted broad community support and representation throughout Gippsland. Funds have been raised through community fundraising, applications to philanthropic trusts, sponsorship and donations.
Participants can be involved as part of a team from your club, organisation or community group and help the cancer support service, Gippsland Rotary Centenary House. Enter at traralgonharriers.org.auand choose from a 5km run or walk for adults and a 1.5km run for kids under 12 years.
Join us for a morning of fun and fitness including a BBQ and spot prizes.