First labour hire agency in Australia to become a Disability Confident Recruiter.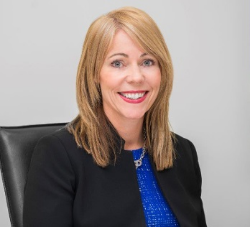 Achieving success through inclusion
"As DFP has grown, our culture has continued to evolve. Our efforts to create an environment and operational framework that support and promote diversity and inclusion have been further reinforced with our continued success as a Disability Confident Recruiter since 2016.
We have introduced the position, Diversity and Inclusion Lead, which has the responsibility to support clients seeking to cultivate a diverse and inclusive environment. DFP's Diversity and Inclusion Lead promotes inclusive work practices based on a collaborative and relationship-based approach.
Resources for candidates to assist with their job search have been added under the new section Job Seeker Support and there are more to come. We continue to tailor unique methodologies that attract and engage workforces for our clients reflective of the community. We have also established partnerships with specialists who provide services to assist people with disability, Indigenous and Torres Strait Islanders, people from culturally and linguistically diverse backgrounds, LGBTIQ+ and mature candidates.
As we embrace diversity in our quest to be a truly inclusive organisation, our ability to be agile and responsive has far exceeded our expectations. This has led to innovative practices and positive outcomes within our business, our clients, our candidates and the wider community."
Kate Coath, Chief Operating Officer
​
One in five Australians has a disability. This translates to 4 million people in total and 17.7% of the working population.
We look forward to assisting you
The team at DFP look forward to assisting you with your job search.
When you make contact with us either over the telephone or visit one of our DFP offices, you will be greeted with a professional and friendly Consultant.
To get started on your job search, take the initiative and visit our Job Seekers pageto search and find the right role for you! We hope you find it informative, engaging and helpful.
Reasonable adjustments
At DFP, it is important to us that candidates with disability can participate equitably in the recruitment process. As such we are able to provide you with reasonable adjustments such as access, equipment or other practical support at relevant stages of the recruitment process. Please contact adjustments@dfp.com.au if you require adjustments, an alternate format of information and / or alternative access requirements.
​
Australian Network On Disability
At DFP, diversity is regarded as a positive factor in the workplace. We are pleased to have our Bronze membership with the Australian Network on Disability (AND) in support of our commitment to diversity and equal participation in the workforce.
AND is a not-for-profit organisation resourced by its members to advance the inclusion of people with disability in all aspects of business.
Bronze membership provides a framework for our goal to actively pursue inclusion and access for people with a disability.
For more information visit http://www.and.org.au/
​
Disability Confident Recruiter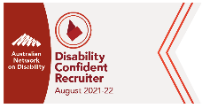 DFP is the first organisation in Australia to become a Disability Confident Recruiter. We have been successfully applying the principles of the DCR program for five consecutive years.
DFP places great emphasis on inclusion and accessibility by providing opportunities for all people and working with clients who share in these ideas.
​