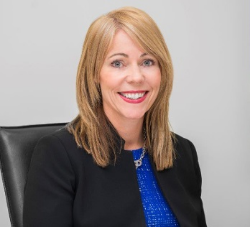 Achieving success through diversity and inclusion
"At DFP, we understand and value the rich knowledge and experience that our diverse staff and candidates bring to our organisation every day. We celebrate this by fostering a culture of inclusion and belonging that encourages staff to be authentic and bring their whole selves to their work. This culture is reflected in our ability to engage strong talent for our clients that reflect the diversity of the communities in which they do business. 
In addition to fostering our own inclusive workplace at DFP and as a Disability Confident Recruiter since 2016, we recognise the responsibility we have as leaders in recruitment to improve outcomes for people who face barriers to accessing fair and equitable employment opportunities. This is a journey on which DFP continue to learn and evolve. Our ability to be agile and responsive has far exceeded our expectations in our quest to be a truly inclusive organisation. We continue to tailor innovative methodologies that attract diverse talent and develop meaningful partnerships with key organisations supporting people with disability, Aboriginal and Torres Strait Islanders, people from culturally and linguistically diverse backgrounds, LGBTIQ+ and mature candidates. This agility has delivered positive outcomes for our business, our clients, and our candidates.
In 2023, we are excited to embark on the development of our new Diversity & Inclusion Strategy that will detail our commitment and actions towards achieving our inclusion goals over the coming years. We have already begun work to deliver against key priorities in our strategy. These include the delivery of a unique program to support students with disability to prepare for graduate recruitment, and the development of DFP's inaugural Reconciliation Action Plan that voices our commitment to advancing reconciliation with Aboriginal and Torres Strait Islander people.
We look forward to sharing our strategy with you in 2023, as well as supporting our clients to achieve their own diversity goals through inclusive recruitment."
Kate Coath, Chief Executive Officer
​One in five Australians has a disability. This translates to 4 million people in total and 17.7% of the working population.
​
How we assist candidates with Diversity and Inclusion
​The team at DFP look forward to assisting you with your job search. To get started on your job search, visit our Job Search page to search and find the right role for you. We hope you find it informative, engaging and helpful. You can also access our Job Seeker Support page which includes additional resources to assist with your job search.
​
Diversity and Inclusion Recognition
Disability Confident Recruiter - Australian Network On Disability
We are proud of our achievements as we continue to improve positive employment outcomes for diverse candidates and foster and support an inclusive workplace. In 2016, DFP became the first organisation in Australia to achieve recognition from the Australian Network on Disability as a Disability Confident Recruiter. Now one of the AND's flagship programs, we were thrilled to be recognised at the inaugural Disability Confidence Awards in 2022 for our continued commitment to supporting people with disability to build meaningful careers through equal access and opportunity in the recruitment sector. Read more about our achievements as Disability Confident Recruiter.
​
Working at DFP
​DFP recognise and value the unique contributions that people living with disability make to our workplaces. We welcome and encourage candidates with disability to apply to work with us at DFP. We also work closely with our clients to ensure we attract and support talented candidates with disabilities throughout the recruitment process for any of our advertised roles.
​All our DFP staff receive training as Disability Confident Recruiters that enables them to support candidates who choose to share a disability throughout their recruitment journey. We are proud to have been the first organisation in Australia to achieve status as a Disability Confident Recruiter and now have several years of experience as industry experts in developing and implementing tools and processes for accessible recruitment and reasonable adjustments. Our expertise in delivering accessible recruitment has led to successful partnerships to deliver projects for significant accessible employers including the National Disability Insurance Agency.
DFP continue to prioritise actions and programs to advance positive employment outcomes for people with disability through our strategic commitments. Find out more about our current Diversity and Inclusion Programs and Partnerships.
Accessibility
​Our DFP branches provide dignified access  to accommodate the diverse needs of our community. We acknowledge and support the access needs of people with visible and invisible disabilities. Find information about physical accessibility for our DFP office locations.
​Visitors to our website can adjust formatting to assist them to navigate our site using the Userway widget. This can be located by clicking the blue icon on the top left corner of the home page.
​
Reasonable Adjustments
DFP staff are trained and experienced at supporting candidates to access a range of reasonable adjustments to our recruitment processes to assist you to achieve your best. If you have applied or are considering applying for a role advertised with us and would like to discuss adjustments you may need, please contact us via email at adjustments@dfp.com.au or phone us on 1300 337 000.