Company Update: DFP Recruitment Leadership Changes
Back to Blogs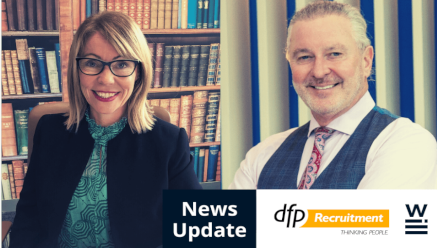 Company Update: DFP Recruitment Leadership Changes
​The Will Asia Pacific Board today announced the resignation of DFP Recruitment Services' Chief Executive Officer (CEO) Robert van Stokrom with his last day to be Friday 11 March, 2022. The Board has confirmed van Stokrom will be replaced by DFP's current Chief Operating Officer (COO) Kate Coath.
DFP was established in 1981 as Dorothy Farmer Personnel. In 2004, van Stokrom, together with his business partner Eddy Bidese acquired the company and he has served as its CEO and Director since then. Throughout the years, DFP has grown to be recognised as one of the most innovative and inclusive privately-owned, multi-industry recruitment providers in Australia.
In a letter to all DFP employees, van Stokrom wrote, "I have loved my journey with DFP – from the privilege of working with an inspired & talented group of people through the many challenges and successes we have shared together. I have loved being a small part of your lives – watching the professional & personal growth of a wonderful group of people, many of whom I regard as friends, and I look forward to championing your continued success."
Prior to his departure in March, van Stokrom will assist Coath with her transition from COO to CEO starting on Monday 21 February, 2022.
"I have worked alongside Robert since 2005 and together we have led DFP's growth and diversification into new sectors and continued to expand our services across Australia. I am looking forward to stepping into the CEO role and am optimistic about the next phase of DFP's growth. My primary objective will be to lead the team to deliver the best possible experience for our team, clients and candidates," Coath said.
Matthew Beath, CEO of Will Asia Pacific said, "Since 2004, Robert has played a critical role in the development and success of DFP, including growing DFP into a highly respected, industry-leading $170 million business."
"Kate has proven herself to be a driven, strategic and inspiring leader throughout her career, most recently in her capacity as DFP's COO for 12 years. I am now looking forward to working closely with Kate as she takes up the role of CEO to grow and future-proof DFP," Beath added