How to find your next contract
Back to Blogs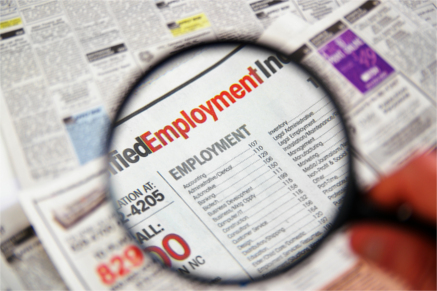 How to find your next contract
​The end of financial year period can be a stressful time, not just for finance and payroll departments, but also for those finishing up contracts or looking for new work. Contractors looking for their next job or those simply on the look out for the first opportunity can improve their chances of success by using an organised and targeted approach.
Here are 5 key tips you should consider to help secure your next contract with minimum downtime between roles.
Forward thinking
If you're in a sector where contracts are the norm, it's best to think ahead and position yourself for your next opportunity long before the contract ends. Keep in contact with agency representatives and always be active in your job search.
Work smarter
Think about your current role – review and update your resume, at the same time start thinking of examples to use in applications or write them down somewhere, it makes the process far more efficient pulling together selection criteria responses. Make your resume more about actions than descriptions.
Networking and digital readiness
Update and review your online profiles on Social Media. Reach out to contacts you've made in current and previous roles through the appropriate channels. Don't neglect face to face interaction and make use of your last days in the organisation by speaking to people in their current roles in different areas, or even friends and colleagues in other areas.
Be proactive and patient
Keep an eye on job websites – agency websites, APS jobs, Seek etc and set up email updates for new roles. Don't be perturbed applying for temporary work – often these have opportunities for extensions as a company may have a 'try before you buy' approach.
Right timing
Be realistic about your timeframes – ensure you discuss timelines for filling jobs to navigate the roles with ASAP starts, and the others that can take up to 4 weeks including application assessment, interviews, spend approval, offer. While temporary roles are generally faster, permanent positions tend to take more time.
Planning ahead, refreshing your resume and networking are never considered to be time-wasters and if it finds you another opportunity, it can be a great investment for the new financial year.