The Benefits of an Internship
Back to Blogs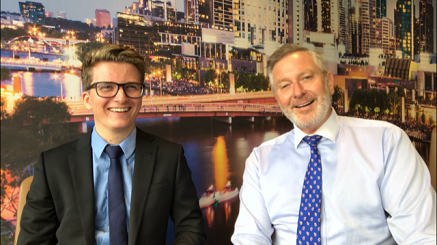 The Benefits of an Internship
​To intern or not to intern? That is the question. At least it used to be the question among students on the cusp of graduation. Sadly the value of the internship seems to have changed as evident by the amount of students who choose not to actively search for one. DFP intern, Peter Williams, a Monash University student double majoring in Commerce and Science, believes that change needs to take place both at the University process level, as well as a student's mindset and expectations. "Many students don't consider an internship due to the lack of knowledge – how to go about searching for one, who can assist, the process and paperwork etc…" But if they would just spend a bit of time in doing the research and obtaining the knowledge required, the benefits of an internship far outweigh the initial inconvenience.
Here are 3 key benefits from interning:
Feeling overwhelmed that you're about to graduate and still unsure what you want as a career? Many graduates have this feeling and it's also shared by some with years of experience in the corporate world. Doing an internship, regardless of your age, is a great way to learn about yourself. Understand what work you're passionate about, what type of industry or organisation you would like to be part of and what motivates and drives you.
Gaining confidence in your skills
You could be the sharpest tool in the shed, acing through all your units and coursework. But nothing truly beats practical on-the-job training. For Peter, this was especially the case with some of his tasks as an intern. "I knew I had an interest and ability to perform market research and data analysis tasks but, actually working on specific projects, I was able to see how the data I was presenting was used to drive strategy."
Growing your professional contacts
An internship is a great pathway to employment within a company. While some organisations use internships as a screening process for future employees, others have no formal structure in place and permanent employment will depend on a 'right place, right time' scenario. But regardless of whether there's a permanent role in the wings, the value of making professional contacts outside of a university environment cannot be overstated.
​
​
After finishing his 6 week internship at DFP, Peter says that he found building his professional network a tremendous benefit. "While it was a short time, the culture at DFP enabled me to reach out to a few of the staff members and get some professional feedback on my resume and career direction. Additionally, I found the practical exposure I had to market research and data analysis invaluable as they reinforced theoretical concepts. And last but not least, it was great experience getting a feel for the corporate world and what's to come.