First Bounce
Back to Blogs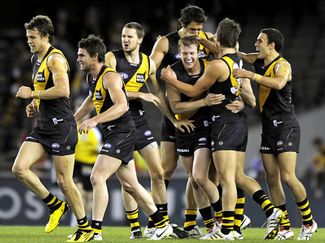 ​As we approach the start of a new AFL season (you beauty), what can you compare it to in business?
As a member of our organisations Leadership Team, the expectation could be to compare it to the commencement of a new financial year…..
But no, it is more than that.
-Winning a new account can maybe compared to winning a game
-Winning a big account, could possibly be compared to winning a final
-Winning a massive account, potentially compared to winning a grand final? It would need to be a massive account…..
But back to the original question of considering the start of a new AFL season. After some thought, the most applicable comparison I can think of that has the same level of anticipation, optimism, anxiety and eagerness for the first bounce of the season, would be the commencement of the new great job you have just landed!!! From personal experience, starting a new job can be all of the above.
For those that are starting new jobs this week – enjoy the excitement, enjoy the butterflies, be the best you can, look forward to being part of a new team and kick some goals!!!!
For those not starting a new job, but just can't wait for the footy to start – all the best and only two more sleeps!
Tom Hatch is the National & Strategic Sales Manager at DFP and has been working within the recruitment industry for over 15 years, as well as being passionately involved with a range of sporting clubs and interests.