Gamification
Back to Blogs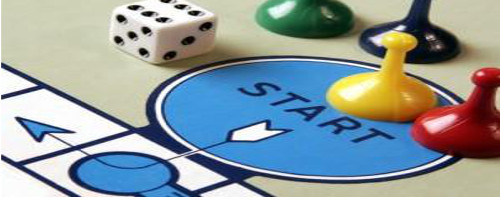 Gamification is not something I was familiar with until about 6 months ago. However, it certainly seems to be to gathering some traction.
For those yet to explore Gamification, it is the concept of utilising gaming technology to increase user engagement and potentially increase productivity in the business world. As we know, any application that can increase engagement, productivity and profits is going to continue to generate interest. However, the significant feature of Gamification is the ability for companies/brands to interact with its consumers on a deeper level and steer them through the stages of buyer behaviour.
Consider some of these examples from our own backyard featured in Marketing Magazine Australia.
1. Fruit Ninja Kinect, Neuroscience Research Australia A version of Fruit Ninja, where players smash virtual fruit, is being used by Neuroscience Research Australia to assist the elderly in recovering from medical problems, staying fit and even preventing devastating falls.As part of the research body's iStoppFalls program, which also uses other video games to the same effect, a slowed down version of the game is available on Xbox Kinect, allowing the elderly to play along with their grandchildren (Marketing Magazine Australia, 2013).
2. Coinland, Commonwealth Bank Designed for children aged five to 10 years, Coinland is a virtual world where children can learn about the benefits of earning, saving and investing money by undertaking a series of tasks, designed to help them develop financial literacy skills. Players create an avatar which represents them as they explore and interact in Coinland, as they complete tasks or jobs to earn and save coins. Players can then choose to save their coins by depositing them in the bank, or spend their coins on games and rewards. Children can play alongside their friends by adding other users to their buddy lists (Marketing Magazine Australia, 2013).
3.Investorville, Commonwealth Bank
Combining actual market data with innovative technology, Investorville is an online simulator that lets users try their hand at property investing without risking their own equity. It's an engaging way for the bank to deliver complex messages around investing and whet the appetite of consumers thinking of taking on an investment property. The site has had over 100,000 visitors and of those 23,000 have taken the time to register and enter their details into the game, resulting in 630 loans. The game also supported the position of being technology leaders that CBA is gunning for, and resulted in significant PR for the business with editorial coverage in 88 pieces reaching an audience of 6.6 million (Marketing Magazine Australia, 2013).
​
Consequently, over the past 6 months, I have heard much more about the possibilities of Gamification in the workplace and its potential benefits. At DFP, we are now much more familiar with applications available that can be used as part of day to day work processes to increase employee engagement and also recently launched gamified assessment tools that form part of the recruitment process. A number of organisations we work with are now either trialling or exploring Gamification options and we are happy to share our knowledge on this concept.
Now some staff have a legitimate reason to be playing games at work…