Spot a lie like the FBI-How to know when someone is not truthful
Back to Blogs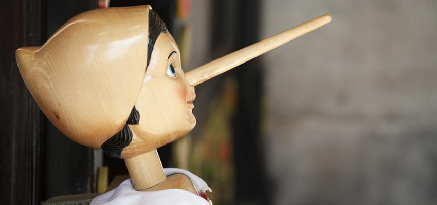 Spot a lie like the FBI-How to know when someone is not truthful
​Think about an interviewee who seems like a great fit, but doesn't quite answer a specific question about their experience. Or, perhaps you're in the midst of a business negotiation that is starting to go against you. Being able to tell when someone's stretching the truth starts with the first greeting, says behavioural scientist, clinical hypnotherapist and former police detective, Steve Van Aperen.
Van Aperen acknowledges that detecting deception is a highly developed skill; you have to know what you're looking for to pick up on the emotions that show on people's face for just 0.04 of a second. At the same time, you have to analyse the content and structure of the words they speak: look for hesitations and the language they use. "Truthful people take ownership … [whereas] deceptive people distance themselves." Consider the difference between an interviewee saying "I introduced a new process that increased productivity by ten per cent" and "We introduced a new process that increased productivity by ten per cent."
This sounds like a lot to take note of in the moment, but preparation can help. Leave little 'wriggle room' for the person to dodge the question by asking questions that are clear and concise. This means you can analyse the answers more easily. "There's no such thing as a bad interviewee, but there is a bad interviewer," says Van Aperen. Provide an environment interviewees or guests can be comfortable in and focus on what you and your colleagues want to achieve, without creating "tunnel vision" for yourselves.
​
Steve Van Aperen will be showing his techniques for detecting deception at the Victorian Chamber of Commerce and Industry in the upcoming breakfast on Thursday 2 June. Book your ticket now.
For more information –Spot a lie like the FBI