How do you know when it's time for a new job?
Back to Blogs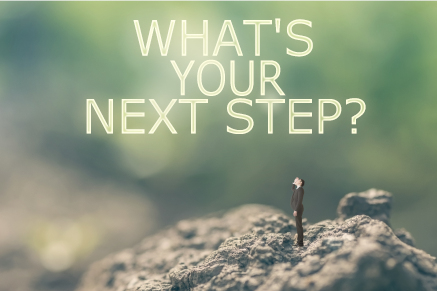 How do you know when it's time for a new job?
​There is a theory that most jobs have an expiry date – that what you felt so passionate about and enjoyed doing on a daily basis in the beginning doesn't last forever. You may have already experienced this in your career or you could be one of the lucky ones to be either doing what you always wanted to do and were passionate about, or in a role where the organisation gives you the opportunity to constantly evolve and grow your interests and skills.
It's an extremely rare occurrence to go through an entire career with one organisation. So how do you know when it's the right time to move to a different role?
Here are 3 obvious signs that it's time to move on:
You get to work every day and feel miserable about being there
This is generally the number one telling sign that it's time to move on. On average, we spend one third of our entire life at work. So why would you continue to put yourself in a situation that results in unhappiness?
You haven't had any movement within the organisation
As a general rule, you should be progressing every at least 3-4 years within an organisation, giving you an opportunity to learn and apply new skills, or enhance existing ones. If you've stagnated in the same role doing the same thing and have found that there's no opportunity to change your circumstances within the company, then it's time to find a new job.
You're not feeling fulfilled in your role
It's important for many people to feel that the work they do has some meaning or purpose, rather than simply contributing towards the bottom line. Regardless of the reason, it's important for all us to find fulfilment in our jobs. If you don't really believe that your role is contributing positively towards a purpose that is meaningful to you then it's worth finding one that does.
As the saying goes, "the first step towards getting somewhere is to decide that you are not going to stay where you are." Don't stop trying until you get there!