Grand final footy – 3 things candidates can learn from footballers
Back to Blogs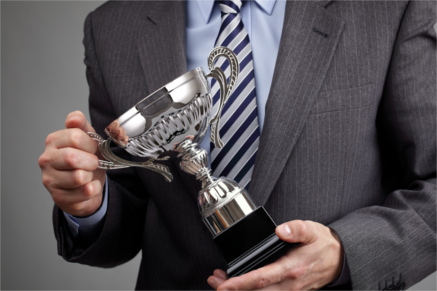 Grand final footy – 3 things candidates can learn from footballers
​If you live in Melbourne, it's hard to escape the excitement of the AFL Grand Final. For many fans, after devoutly following their team through the cold winter months, finals footy puts a spring in their step more than the warmer temperatures of September. Whether you follow the footy closely or not, it's hard to ignore the thrill, excitement and stress that's associated with being the last 2 teams standing.
While it may not seem obvious at first, there are a few things a candidate can learn from those players participating in a Grand Final.
Here are 3 tips that you can apply to your job search to tackle it like an AFL star.
Eye on the prize
During the lead up to the Grand Final, a player's mental focus is solely on preparing for game day. This includes adopting the right frame of mind and positive visualisation to help maintain your focus and lessen your anxiety and stress. Similarly, if you're looking for work, or changing jobs, you're more than likely to have some financial or career related stress. By keeping your focus on things you can control, like an application you're working on or an upcoming interview, you'll be putting yourself in a position to be better prepared and less stressed.
The more you sweat, the luckier you'll get
With the level of professionalism and the inclusion of scientific research and data in today's sport, preparation is one area that has changed significantly. Early starts in the cold and rain, interval training, weight training sessions, missed social events, are part of the dedication towards preparation. A player who has put in the preparation into these areas, is more likely to succeed than one who hasn't. As a candidate, preparation is important not just for interviews, but for your job search as well. Breaking down the job search process into smaller manageable parts, putting your resume together, having multiple versions of a cover letter or even something as simple as keeping track of all the jobs you have applied for, will help put yourself in the best position to achieve your job search goals.
When the going gets tough, the tough get going
Imagine if you had 90,000 fans waiting with bated breath to see you kick a vital goal and you missed? If players were to dwell on a miss or error, they become less to the team. It is vital to be able to let go of a failure and look to make amends at the very next opportunity. Players operate with selective memory, choosing not to dwell on mistakes or previous negative experiences. Most candidates have their fair share of adversity in the form of rejections from jobs. While your arena may be different, if you approach a job search or interview with hesitation rather than thinking about the positive experiences, you're likely to decrease your chances of advancing. Approach each new job application or interview in a positive frame of mind. Perhaps even remembering a time you did well in an interview. Use selective memory.
Don't forget to take time-out
One thing you'll often hear that's common among professional athletes is having a strong support network around them to help maintain a balance in life. A job search can be time consuming and mentally draining. Ensure you set aside some time each day to connect with friends and family to help achieve this balance and be positive and happy. Perhaps you could start by giving yourself a break from applications this Saturday and watch some amazing athletes give their best in the pinnacle game of their profession.