Job search obstacles – How to prevent losing your mind
Back to Blogs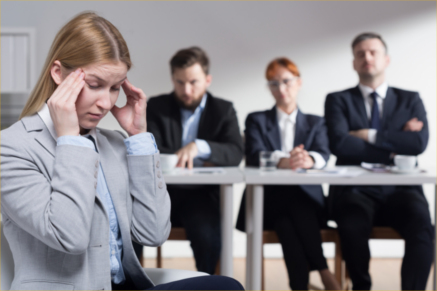 Job search obstacles – How to prevent losing your mind
​Like most activities in life, your job search is likely to consist of highs and lows, peaks and valleys, successes and failures. It is important to guard against discouragement and inactivity.
Losing a job is difficult for anyone and requires some self-reflection and careful planning to get back into a role that fits you well. After you have commenced the job search process, it's common to find yourself in a scenario where you have completed the basic job search preparation work, prepared your resume, developed a personal contact list, sent out emails and answered ads. A couple of weeks have passed and you have "networked" with a few contacts with little results. The recruiters do not seem interested and the ads yield no response.
Suddenly you begin to doubt your plans and yourself. Your resume doesn't seem impressive anymore. Your friends and contacts have their own concerns. Your family can't understand why things aren't happening. You wonder, "Will I ever find a job?"
The best way for you to deal with this period of self-doubt and low morale is to stay active and stick with your plan. Review your plan for fine tuning. Look at your strategy and examine the effectiveness of your meeting style and interviewing skills. Ask yourself the following:
Are you contacting three or more people each week to set up meetings?

Do you keep in touch with the contacts you have already made?

Have you used the telephone effectively?

Have you sent direct mailings to target companies?

Have you contacted recruitment agencies?

Are you willing to expand your geographical area?

Are you coming across well? Do you project an enthusiastic, confident image?
If, after one to two months your search is not producing interviews and potential job offers, you should reassess. Ask for objective feedback about your strategy from someone whose opinion you respect.
It's important to recommit yourself to the premise that your search plan, systematically followed, will produce the payoff that you're looking for. There are no short cuts. Of course, timing and luck are factors; but it is the relentless pursuit of networking to relevant new contacts, personally contacting agencies, answering ads and some direct mail that will ultimately bring you to the right job offer.