How to set up a job search plan
Back to Blogs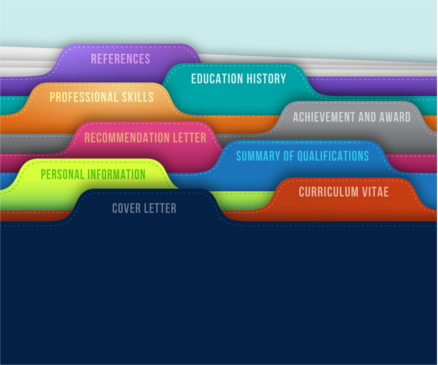 How to set up a job search plan
Searching for a job can be a very lengthy process. While you go through the process, you want to make sure your efforts translate into success, not to mention keeping your sanity in check. Here's where a well thought out job search plan can come into play. If you're struggling to remember which jobs you applied for, or which companies you should research into, documenting these aspects through an established action plan can do wonders.
A well organised job search plan can take up to 30-40 hours per week to implement, providing that your goal is to complete your job search quickly. However, it will be necessary to organise and plan your work logically and efficiently. A critical element for an effective search is structuring your time.
The Job Search System shown below lists the categories of job search activities in their order of importance. These categories are not limited but include multiple methods by which it is possible to obtain job offers, and should be used concurrently.
Information Meetings (network building and maintenance)

Ad Responses

Agency Contacts

Continuous Research (keep up to date on your job market, target industries and companies)

Targeted Mailings
Job search plan
Job Source

Rank

%

1st Action

2nd Action

3rd Action

Follow Up

Information Meetings (Networking)

1

65%

Make list

Write/call to set up meeting

Meet: Information and Referrals

Thank you note

Ads

2

15%

Regularly

​

read ads

Write letter with resume

Call to determine time frame

​

Agencies, Search Firms, Recruiters

3

10%

Make list (Get referrals)

Write letter

Call to set up meeting

Thank you note

Targeted Emails

4

8%

Respond to ad with letter and resume

Write email

Set up meeting

Thank you note

Government Academia

​

Community

5

2%

Call / Visit

Send in application

Set up meeting

Thank you note
​
If you already use a system that works for you, that's great. What's important is that you have a system to begin with. You can either go'traditional', a ring binder with A-Z dividers for the filing of all current job search activities. In the front of your folder have a summary sheet that will provide you with a system for follow up and job search log forms that will provide you with a method to track each application.
You could also go'modern', there are a number of Smartphone apps that help to track your job search. Online job boards allow you to join as a user member which automatically manages your applications and job process in a single point. This allows you to attach notes on the system for jobs you have applied. Professional networking sites like LinkedIn allow you to manage your profile, networks and job application through a single portal which will continually update for you. Choose a method that works best for you and you'll find the process will make your job search organised and more manageable.