Negotiating your job offer: How to handle the salary question
Back to Blogs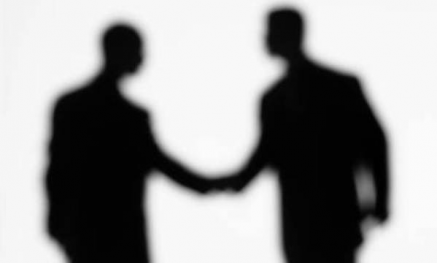 Negotiating your job offer: How to handle the salary question
​There comes a moment in the interview process when you realise that the interviewer is selling you on the benefits of working for their organisation. You find that you no longer need to "sell" yourself. Somehow, the situation has changed.
The interview begins to include phrases like "we" and "us" and the emphasis switches from your past and present to the future. Other signals may include a request for references. Perhaps compensation becomes an issue and you are asked, "How much are you looking for?" "What would it take to bring you on board?" It means that you have successfully concluded the matching phase of the job interview process.
What is your worth?
The most reliable information you can develop about salary ranges for positions in your area of interest comes from research into positions being advertised and their applicable salary ranges, or salary databases.
The subject of salary during the interview requires tact, sincerity, and above all, firmness. The old saying: "whoever speaks first loses" applies here. The important fact to remember is that managers are paid to control costs, and labour costs are no exception. So when an interviewer gives a figure, it is likely to be on the low end of the range for that position and therefore a place to begin negotiations. Use the techniques that are most comfortable for you. The following dialogue can be used as an example:
Interviewer: "What salary are you looking for?"
Job Seeker:"Money is important to me, however at this time in my life I am far more interested in finding the right opportunity. This job really interests me and so I am going to be flexible. I'm sure you have a fair salary structure. What did you have in mind for this position?"
It is useful to have a prior understanding of the job benefits that are important to you for any particular role. Once you have an idea of what there are, you can then compare them against the benefits offered by the employer and see how they stack up.
Below are a few examples of common benefits offered,
Sick & Annual Leave

Life and Health Insurance

Work Flexibility

Annual Physical Check-up

Sabbatical Leave

Educational Opportunities/Reimbursement

Relocation Reimbursement, Moving Costs and Rental Assistance

Mortgage Assistance

Low-interest Loans

Company Car

Parking
​
Finalising the Offer
If you are unsure, never accept or reject an offer on the spot. Ask for at least 24 hours to consider the offer. Once you have communicated your decision you are no longer in a position to negotiate anything.
Don't leave it more that 48 hours to give your answer as it can put a potential employer off side. And especially, hope that you're not negotiating with Michael Scott.