How to search for jobs in 2023
Back to Blogs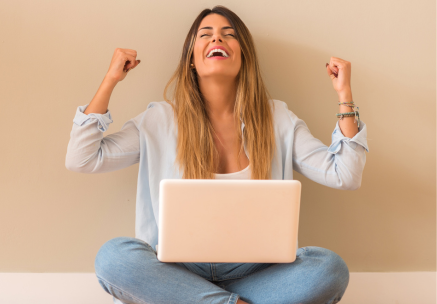 How to search for jobs in 2023
​With the rapid pace of technological advancement, it's important to stay up to date on the latest tools and trends in job searching to be successful in 2023. Staying ahead of the competition and finding the best job opportunities requires leveraging knowledge and resources.
Here are a 3 tips for making the most of your job search this year:
1. Get in touch with a Recruitment Consultant
A good place to start is by contacting a recruitment consultant in your field of expertise. A recruiter may be able to tell you about an upcoming job opening that hasn't been publicly posted yet or provide you with the contact information of a hiring manager.
They can also help with resume writing and interview preparation, providing you with tips on how to answer certain questions and what to expect during the interview process.
There are several resources available on DFP's Career Support page that focus on providing tips and advice to help job seekers prepare for interviews as well as writing resumes.
2. Reach out to your Network for referrals
Referrals give prospective employers the added assurance that the job seeker has been recommended by someone they know and trust. This can make them more likely to give an interview, as they will already have a good impression of the job seeker. Reach out to contacts in your network to see if they have any leads.
A LinkedIn study reports that generally, referred candidates are hired in 29 days and have a greater chance at employment as compared to 39 for job postings and 55 for career sites. It's important to build relationships and network with people to progress your career.
Referring a friend is also an effective way to help your network. Find out more on DFP's Refer a Friend Program.
3. Utilise job search websites
Various job search platforms can help you stay organised by keeping track of all applications, interviews, and follow-ups. Be sure to tailor your profile to each job you apply for and take advantage of available resources to keep up to date on industry trends. Platforms like LinkedIn has a feature that lets you add an 'open to work' option that will be visible only to recruiters. By adding this feature to your profile, recruiters can reach out to you directly with potential job opportunities in your field.

Be consistent in applying and don't get disheartened if you don't hear back. The Australian Association of Graduate Employers estimates that 76% of employers take two to four months to complete their application. Despite this, 54 percent of employers take more than four months to complete the application process rather than the planned two to four months. It's good to know that only 10% of employers take up to six months.
The final step in your job search is to send your CV to a recruiter who can assist you with everything else. Doing this will help you will gain invaluable insight and maximise your job search efforts.